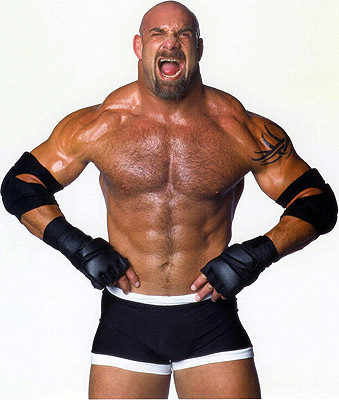 - Bill Goldberg, who has not wrestled since 2004, stated during a recent autograph signing appearance that he will "probably" return to the ring before the end of 2011. The former World Heavyweight Champion said that if he returns to the squared circle, his ideal opponent would be Steve Austin.
- Former WWE Superstar Edge appeared on Right After Wrestling with Arda Ocal and Jimmy Korderas. Amongst other subjects he confirmed when he would have retired had it not been forced on him earlier:
"I pretty much assumed that WrestleMania in Miami (WM 28) would be my last because my contract runs out around then. I just thought I would get to there and have my final match there and then retire. The best laid plans never work out the way they should. And they didn't and that's okay. I knew it was coming to an end but I didn't know exactly when that end would be. All this did was speed up the process by exactly 1 year. I already knew I was ready to retire. My body was telling me it was time. All the pain I was in and mentally, the grind, was just getting me down."
– WWE confirmed on RAW last night that Rey Mysterio will get his WWE Title shot against either CM Punk or John Cena on next Monday's post-SummerSlam show from his hometown of San Diego, California. However, there is no word yet on whether the match will still take place after Rey was attacked by The Miz before their match this week in an injury angle. As I previously reported, Rey tweaked his knee at a WWE live event this past weekend.
- Gail Kim, who announced last Friday on Twitter that she quit WWE four days earlier, revealed tonight on the microblogging website that they are keeping her under contract until it expires to prevent her from competing elsewhere.
She wrote, "This is the current situation 4 every1 who's asking: I quit last mon. And apparently after a total of 5 yrs of working for a co. where I was not utilized or appreciated,I'm now 4 some reason,valuable enough 2 keep me under the remainder of my contract so I can't work elsewhere. Controlling? Thoughts?"
Kim was then asked how much longer she will be affiliated with WWE, to which she replied, "Not much longer."